Stop worrying about whether you'll be able to make your student loan payments.


Our eCourse will help you to identify and implement a new student loan repayment strategy that will help you get out of debt once and for all, on YOUR own terms.


Americans routinely tell us that they feel like they're wasting time, energy, and resources wondering whether they're even on the right track.


And this can quickly become exhausting.


Maybe you've talked to an "expert" about it, only to be lectured to in terms that are impossible to understand.


And maybe you've considered browsing online sources to try and cobble it all together, but grew frustrated by the lack of continuity between sources.
Nate used to be a data analyst for one of America's largest financial services companies.
While there, he learned the intricacies of the industry and realized that student debt was altering lives - and not in a positive way.
Nate founded his company, Grow Your Green LLC, in late 2019 in response to this harsh reality.
After working with friends and friends of friends, he realized he had built a scalable and systematic approach to handling student loan debt, without any of the costly mistakes that can cost you thousands or add years to your repayment.
Nate and his fiancée Brigid live outside of the Hartford, CT area, where they enjoy golfing and trying the area's newest restaurants.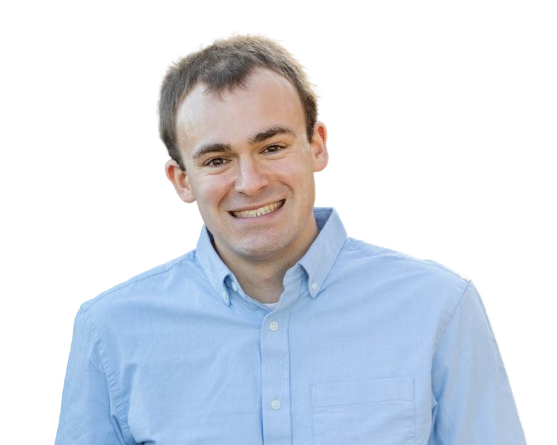 Here's what you'll receive when you invest in the course


Detailed video modules covering ALL of the most popular student loan repayment strategies, including Standard, Federal Consolidation, Private Refinancing, Income-Driven Repayment, PSLF/Other Forgiveness, Extended, Graduated, and more! That's nearly 4 HOURS of engaging, live content with me.


Your expected monthly payments, total balance payments, and anticipated debt-free date(s) under every program.


The knowledge and confidence that you need to save HUNDREDS of dollars per month and/or THOUSANDS of dollars over the course of your repayment.


Access to a first of its kind calculator, which will allow you to compare the financial pros and cons to every repayment plan we talk about right next to each other.


All future updates to this course as we roll them out and exclusive FREE access to the Student Debt Destroyer online community, full of support and countless other resources.


The course will change your life. I PROMISE that.


Here's how. We're going to discuss ALL the most popular student loan strategies, strategies that can save you hundreds of dollars per month off your repayment now. With that money, you're going to be able to do things like pay down debt, save for an emergency, and start (or continue) investing.


I love helping to answer your questions. I offer any client of The Student Debt Destroyer Roadmap™ a 24-hour turnaround to inquiries during the week and an array of ways to contact me, both through Teachable and outside of the portal.


I also offer all the resources that you need to be successful. This course comes complete with calculators, templates, and worksheets to help you make progress as quickly as possible.
Available in days

days after you enroll

Your Student Loan Repayment Options
Frequently Asked Questions
Why is this course different from the others out there?


Our course is uniquely built to handle your specific loan situation. With enough detail where its needed, combined with the personal touch and accessibility to Nate that other courses lack, you'll find the PERFECT blend of resources and accountability that you've been missing - at an unrivaled price.
How long will I have access to the course for?


You'll have LIFETIME access to the course materials, PLUS any future updates that get rolled out.
As student loan policy changes and future changes to the student loan system occur, we will update our course to reflect all of these changes.
So this one-time investment in the course gains you lifetime access to all materials.
Isn't all this information on Google somewhere?


It could be, sure. But do you really have the time to go find and interpret it?
And nowhere is it all bundled together with actionable steps for you to take and progress you can make in real time. And furthermore, for the investment in this course, you'll gain LIFETIME access to all of the lessons, videos, tools, and other resources embedded throughout.
This program is designed to provide you the exact information that you need, when you need it, in a way that limits frustration, confusion, and discouragement.
Check your inbox to confirm your subscription
Also visit us at https://studentdebtdestroyer.com.